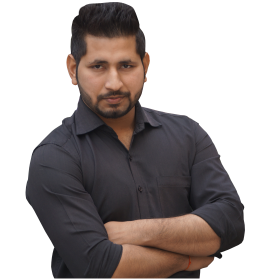 Founder/Director
Versatile Forensic Expert. Works as Handwriting Expert, Fingerprint verification analyst, Cyber forensic Consultant. Forensic Trainer. B.Sc(hons)- Forensic Science M.Sc.- Forensic Science, UGC NET Qualified in Forensic Science, Ex- lecturer Amity institute of Forensic Sciences, Noida, U.P and Ex tutor- WCMSRH
DNA Fingerprinting and Medico Legal Consultant
She is graduate in Genetic and Post Graduate in Forensic Science from amity University. she has previously worked as Tutor of Forensic Medicine and Toxicology. she is specialized in medico legal case as well as DNA Fingerprint related matters.
Fingerprint Expert
Forensic Fingerprint Expert specialist in fingerprint development and its verification. She graduated from Delhi university in life science and post graduated from amity university Noida in forensic science specialized in fingerprint examination.
Forensic Educator
Graduated in Anthropology (Gold Medalist) and Post graduated in Forensic Science from Amity University. She is specialized in Questioned documents examination. Working as Forensic Educator as well as content writer.